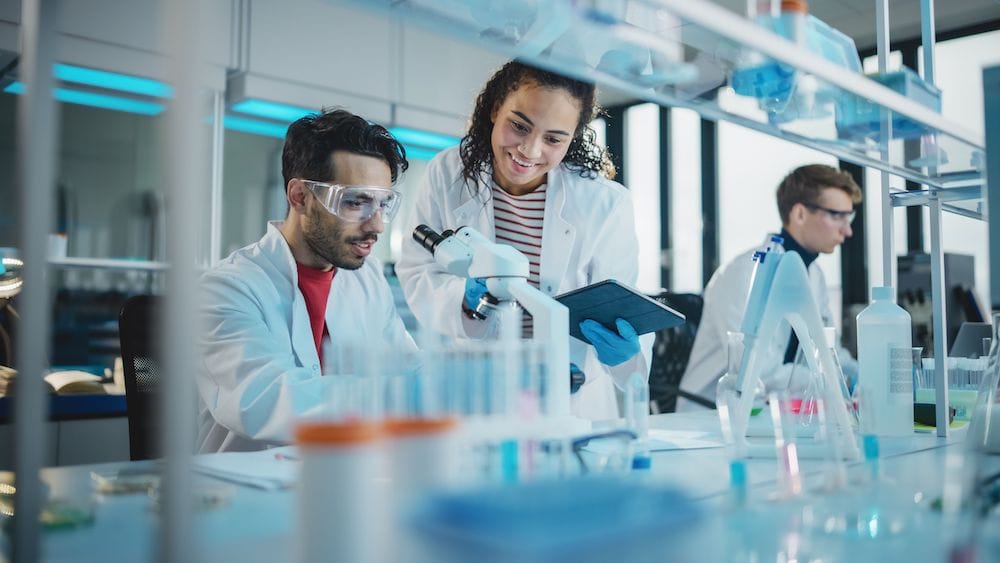 Better together for a better world
By bringing people together in purpose, we can solve the world's most challenging medical problems. Using our innovative approach to multifunctional therapeutics, our mission is to improve the lives of patients with difficult-to-treat cancers and other serious diseases.
We Dream Big
By fostering innovation we allow each other to be brave with our work while trusting and supporting each other to achieve greatness while developing new things.
Our Values
Zymeworks employees Innovate, Act with Integrity, Collaborate, Embrace Diversity and Care.
Dream Big
Be Brave
Achieve Greatness
Zymeworks is all about people whether that be our employees or the patients we are striving to help. We are proud of the diverse culture that Zymeworks has built.  We strive to be inclusive in all that we do and continually look for new ways to ensure we are building a culture of belonging.
We are focused on creating an engaging, inclusive environment for all by nurturing a healthy culture built on values. Our Total Rewards offering helps us attract key talent and encourages them to stay. Career growth and development are a key focus area for our employees, and we help support this development through both internal and external experiences. As a team, we are continually looking for new and unique ways to enhance our employees experience to enable them to do their best work.
Total rewards and wellness
We offer a comprehensive total rewards package, which includes competitive salaries, generous benefits, an outstanding work environment, and excellent opportunities for professional growth.
We regularly benchmark our compensation against leading biotechnology and high-tech companies in all our geographies to ensure that our team enjoys the most competitive benefits possible.  
We are committed to continuing to make diversity, equity, and inclusion part of everything we do, from our teams that reflect the diversity of our local communities, to how we select the suppliers and vendors we work with to ensuring inclusiveness is built into every aspect of our research, development, and clinical process.  
We actively celebrate different abilities, orientations, ethnicity, faith, and gender and believe these truly make us stronger. 
Foster a growth mindset:  The uncertainty of change becomes an opportunity for growth when we:
Create a culture of continuous learners who cultivate new skills and abilities
Provide employees support and guidance on how to improve
Ensure our people are comfortable taking risks and exploring innovative solutions to our biggest challenges
Cultivate an inclusive mindset across all levels of the organisation
Mitigate unconscious bias:  We strive to make informed, effective, and confident decisions when it matters most by:
Empowering our teams by removing unconscious bias from process as well as people
Build smarter teams by finding blind spots and eliminating groupthink
Creating a shared language and developing a collective understanding of unconscious bias
We unlock the benefits and performance of a diverse and inclusive culture through the creation of diverse teams:
Inclusive habits elevate the collective abilities of our team
Psychological safety ensures our people feel safe to take risks, learn from their mistakes and show up as their authentic selves
Create stronger team identity by building habits that actively include everyone
Retain the best and brightest by creating a culture of belonging where both new and experienced employees feel engaged and included. Diversity without inclusion equals a revolving door of talent.
We are allies who foster inclusion by:
Advocating for others in less advantaged circumstances
Recognizing and correcting inequity
Amplifying voices
Looking for opportunities to make systemic changes and develop sustainable habits and behaviours
We inspire our entire team to speak up and share ideas by:
Recognizing the moment when speaking up is the right thing to do
Acknowledge and encourage others to speak up in a productive manner
Building the collective EQ to manage emotions in challenging situations
At Zymeworks, we believe that you own your career growth and professional development, with the support of your manager, colleagues and us. We understand the importance of recognizing top performance. We focus not only on what you get done, but also how you do it and the quality of your work. Working inclusively, effectively, and collaboratively is our superpower and key to our success.
We support individual career growth through on-the-job learning, stretch assignments and secondments, mentoring and coaching. Zymeworks also provides financial support for those times when external learning to build foundational knowledge will benefit both you and the company.